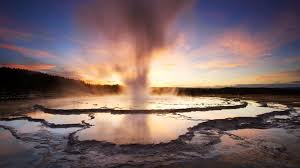 THIS EVENT IS SOLD OUT-we do have a waitlist started.
Take the time to do the work and be totally supported in nature at the 3rd annual Writer's Getaway Retreat with MT+NYC Collaborative.
Right after the Paradise Valley narrows into the rugged Yankee Jim Canyon, beside the Yellowstone River, lies the site for our getaway. This is a serene and low key, high productivity retreat for the artist who needs some uninterrupted time to work on any project they just haven't had the space to nurture. We offer enough structure to make the experience supportive, but leave the days wide open for the muse to work her magic.
Each day begins with an optional yoga practice specifically sequenced to invite creative expression and quiet the chatter of the mind. This is followed by nutritious seasonal breakfasts prepared by our chef Matt Brill of New York's Esme, a delicious eatery in Brooklyn. We then enter 3 hours of silence in all common areas of the property. Perhaps one day you choose to work on the large deck, contemplating views of Dome Mountain or the Yellowstone River; another day, you wander over and write in the apple orchard, the wood stove warmed lodge, or in the privacy of your room. We break the silence for a lunch hour, and then enter two more hours of focused work. For those who are ready for a break, we have optional daily excursions (guided hikes, touring Yellowstone, hot springs soaks) before dinner. Each night after dinner there's the option to hear a reading, share your work if you feel inclined, or just sit by the campfire listening to some good mountain music.
What we offer:
5 hours of silence/day
beautifully prepared meals from chef Matt Brill
optional morning yoga practice with Kendra Potter (beginner to advanced levels welcome)
tour of Yellowstone National Park
visits to local hot springs
guided hikes in the Montana wilderness
private or shared rooms with a shared bath
curated community of other creatives from around the country
onsite dramaturg Kate Morris to help support your process
the gift of unscheduled and unstructured TIME
What we do not offer:
structured workshops or writing classes
uninvited feedback on your work
required participation in any aspect of the retreat
Rate: $400 private room/$300 shared room (includes 5 nights lodging, 3 meals/day, snacks, yoga, hikes, trip to Yellowstone).
This does not include transportation to or from the retreat, though we are happy to help arrange transport. Please note that some of the optional excursions may involve an extra fee.
contact mtnyccollaborative@gmail.com to apply.